Keep Your Air Conditioning System Healthy With Regular Service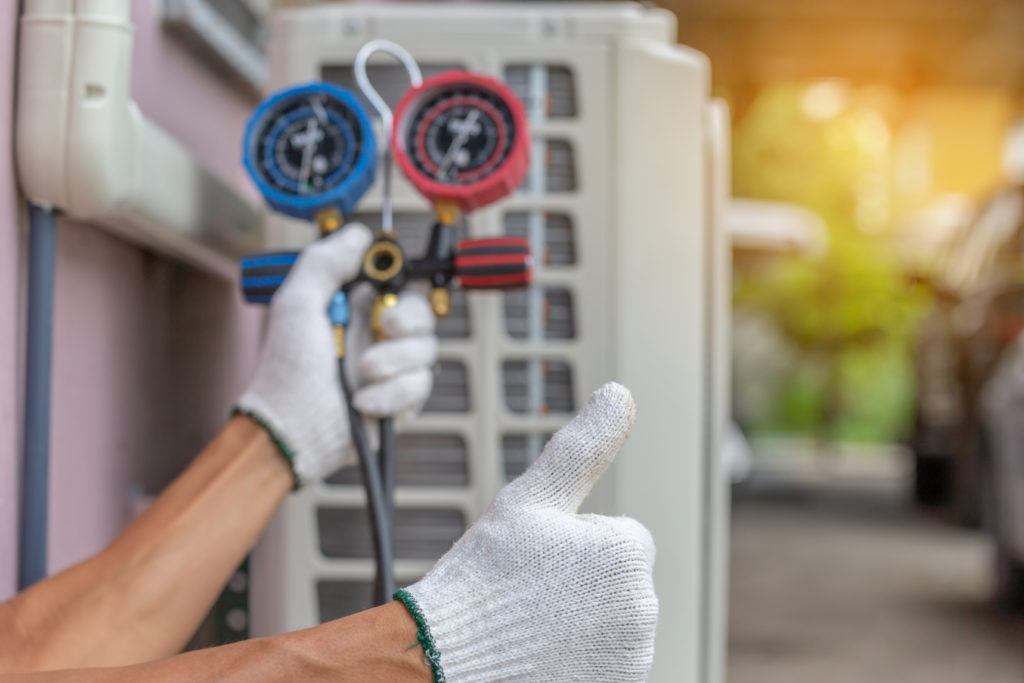 You workout to keep healthy. You change the oil in your car to keep it going. Doesn't your air conditioning system deserve the same kind of care? It does if you want to keep it running a long time. That's why Newport Air Conditioning and Heating recommends annual system tune-ups.
Air Conditioning Service now prevents big problems later
Caught in time, a simple refrigerant leak can be repaired easily and affordably. However, a leak left undetected can drain the refrigerant and burn up the compressor. A compressor can cost $1,700 or more to replace. What's worse, before the compressor fails, it will run inefficiently, resulting in hundreds of dollars more on your electric bills.
Discover Concierge Care Air Conditioning Service
Newport Air Conditioning and Heating technicians perform a detailed examination of your system with every tune-up. From your condenser outside to your evaporator inside—and everything in between—we make sure your system is running just like the day it was born.
Dependable Air Conditioning Repairs
If your air conditioning system needs repairs, depend on Newport Air Conditioning and Heating to thoroughly inspect your system, explain the problem, and provide you with all the options—so you can choose.
Give You Air Conditioner The Long Life It Deserves
Getting an annual Newport Air Conditioning and Heating Tune-up prolongs the life of your system. Getting our air conditioning service helps keep your home air conditioner running for years to come.
---
Schedule a NewPort AC Service Now